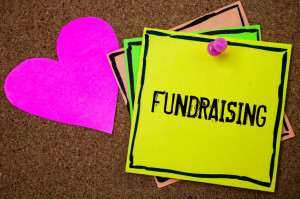 It is because of the generosity of others that the Special Forces Charitable Trust can provide meaningful services for Families. It is not just about donating money, though, because we know that everyone who supports the cause may not be in the place to give monetarily.
Here are a few ways that you can still give generously, and spread the message to others in the process.
Organize a community event. Community is at the core of our mission, helping families and more through donations and programs. You can organize a charity fun run, bake sale or yard sale to raise funds toward a community donation. Every little bit counts in a community event, so even the smallest amounts add up to something greater than any one person could have done on their own.
Use a bad habit for good. If you work in an office setting or have a large, organized group, you can turn their bad habits into donations. If you catch someone doing one of their bad habits, for example, drinking the last cup of coffee and not making a new pot, have them put a dollar in a jar as a "fine." These "fines" will add up to something you can donate in a few months or a year.
Challenge your circle. Ask your friends, family and co-workers to pledge money if you do something, such as running a race, participating in an open mic event, etc. Pick something that pushes you out of your comfort zone that will entice your circle to contribute pledges in order to see you do it. The pledge money then can be donated to your cause, and you will accomplish two good deeds.
For more ways to contribute to the Special Forces Charitable Trust, visit our website and follow our social media channels.